Community Property Laws: Yours, Mine, and Ours
The question of asset ownership can be contentious in the event of a divorce, but even in the happiest marriage it may be helpful to understand the laws regarding ownership of property obtained before and during the marriage.
Currently, nine states have community property laws: Arizona, California, Idaho, Louisiana, New Mexico, Nevada, Texas, Washington, and Wisconsin. (Alaska allows a married couple to opt for community property status.) In these states, all property earned or acquired by either spouse during their marriage is owned in equal shares by each spouse.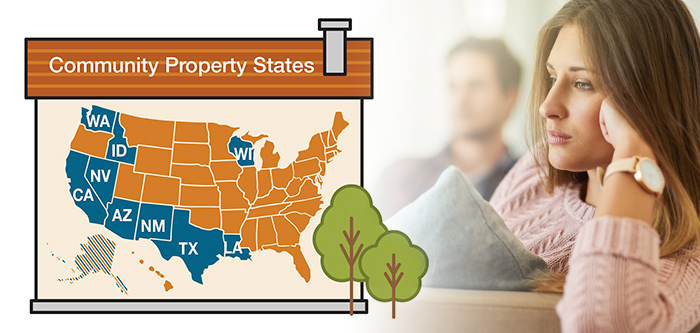 In other states, ownership is determined by "equitable distribution" laws, which means that property is divided fairly though not necessarily equally, typically by a judge if the couple cannot agree. If you have more than one home, the laws that affect your property ownership will depend on the state where you are officially "domiciled" according to IRS rules.
If you are domiciled in a community property state, identifying community property and income can be important when filing separate tax returns. Depending on the state, income derived from separate property may be community or separate. The IRS generally considers the following as separate property. (Reference to "marriage" in this list also refers to a registered domestic partnership.)